Whether you're running a small, large salon or multiple salons, we can provide all your workforce and training requirements including hairdressing courses and skilled, qualified and motivated staff and apprentices.
Why Skillinvest?
Skillinvest can support your hairdressing business to provide apprentices, under group training employment arrangements. We understand the importance of flexible learning in the hairdressing industry and that's why our hairdressing courses offer valuable on-the-job training in addition to traditional classroom-based learning.
For young people aspiring to work in the hairdressing industry, we actively encourage them to explore this field while at secondary school. Many students who transition successfully into full-time hairdressing apprenticeships started training while at school completing VET in Schools, a structured work placement, school-based apprenticeship, or a combination of these.
Skillinvest is also a Registered Training Organisation (RTO Code 4192) delivering a range of nationally recognised hairdressing courses and qualifications. Select from established Certificate II or III courses or we can tailor a training package or course to suit your business needs. Our experienced trainers can deliver training in your workplace or at our hairdressing training facility in Dandenong.
Services we offer:
Recruit and manage someone for your business
Hairdressing courses to develop and train your staff
Hairdressing Apprenticeships
Hairdressing courses we offer
Hairdressing clients we work with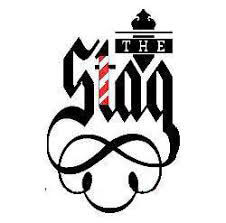 Skillinvest has more than 30 years of experience working in the employment and training industry with organisations from a wide range of industries, including Hairdressing, Beauty, Food and Hospitality, Automotive, Building and Construction, Civil Construction, Manufacturing and Engineering, Business Management plus many more.
We offer nationally recognised, full and part-time hairdressing courses and apprenticeships to help achieve both employer and employee goals. From our long-established industry networks and partnerships, we'll find and nurture qualified, skilled and motivated hairdressing talent to suit and support your individual business needs.